THE LATEST NEWS AND PROGRESS UPDATES FROM THE CONCOURS CLUB
OUR 40 FOUNDING MEMBERSHIPS ARE OVERSUBSCRIBED AND THERE IS CURRENTLY A WAITING LIST
From the Mediterranean to the Hamptons, we hope you're happily soaking up the last bits of summer wherever you are. The Concours Club team in Miami is hard at work ensuring that every detail is ready for our Grand Opening this winter. In the meantime, enjoy these updates and we'll see you on the starting line in a few months.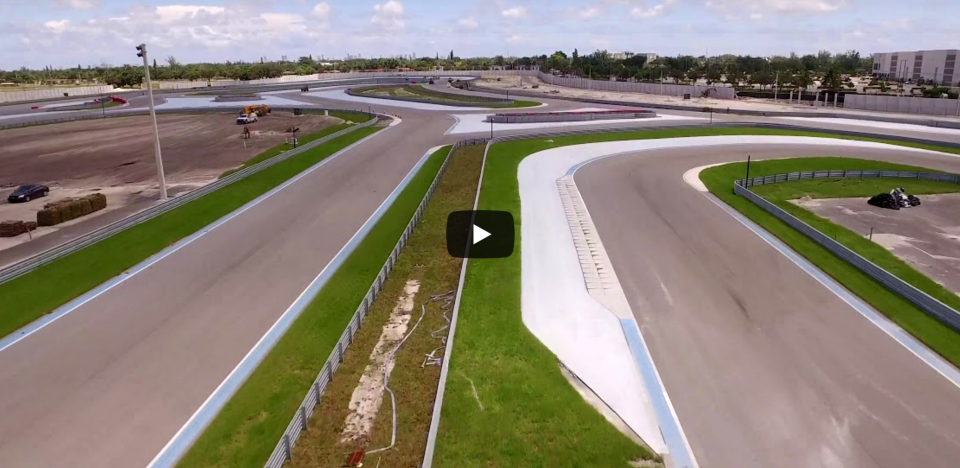 CIRCUIT CONSTRUCTION
PROGRESS UPDATES
28,000 square feet of new facilities are under construction. This first phase will be ready for a winter debut, with much more to follow.


These facilities will house an on-site tuning shop by industry leader HP-Tech Motorsport, a detailing center, fuel station and more.


A final 90,000-square-yard layer of site-specific asphalt, specially formulated for the Miami climate, was designed and installed by the asphalt dream team of Ajax Paving and Advanced Materials Services.



Road Grip UK completed the first coat of paint on the asphalt runoffs. The final coat will be applied just before opening.
A three-mile, 14-foot-tall PermaCast perimeter wall now offers privacy, security and sound-reduction.


A Tecpro barrier system was installed
circuit-wide, along with railings, debris fencing and curbs.
RaceTrack Engineering installed an automated digital marshalling system that features 22 timing loops and complete CCTV coverage.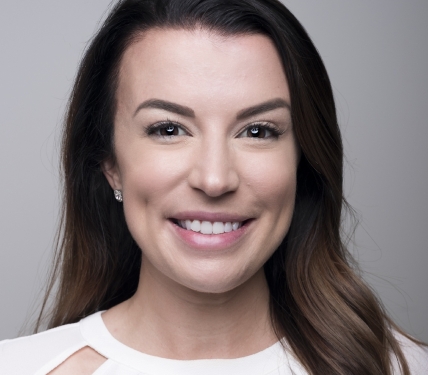 MEET THE CLUB'S
CHIEF CONCIERGE
If you've spent any time in the world of auto racing, you probably know the name Alexx Branam. She is a veteran logistics and hospitality manager for the racing industry, and we're so lucky to share that she's joining The Concours Club as our exclusive Chief Concierge. No other club offers our level of service, and we can proudly say that no other club in the world offers Alexx Branam.
This is a huge win for our members. Alexx has spent her career deftly catering to the needs of racing teams, crew members, drivers and their guests at some of the top circuits worldwide, including Le Mans, Monza and Montreal. We can't wait for her to bring her incredible experience and world-class service skills to The Concours Club, where she will undoubtedly elevate the member experience on a daily basis.
TECPRO:
THE WORLD'S BEST TRACK SAFETY SYSTEM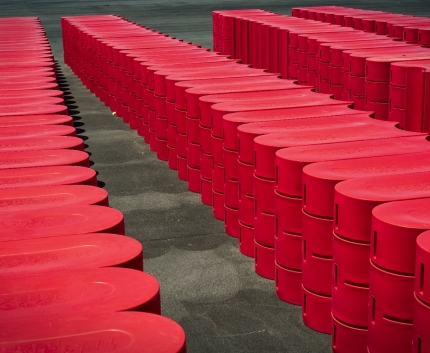 DISCOVER WHAT PROTECTS
THE DRIVERS ON OUR CIRCUIT
The Concours Club's two-mile-long, best-in-class driving circuit represents technological developments not seen at any other private automotive endeavor. One of those is our FIA-certified Tecpro barrier system, which is now fully installed and ready to protect our drivers. Each one of the 1,500 barriers is filled with modular density foam, reinforced by double metal foil and connected by three slings, making this the safest system money can buy.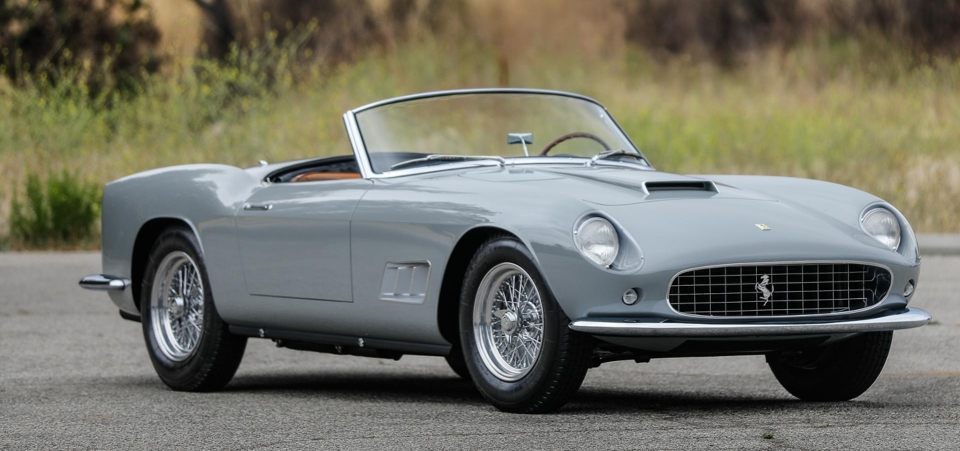 TCC AT MONTEREY CAR WEEK 2019
HIGHLIGHTS FROM A STELLAR CAR WEEK
The Concours Club team was recently out in California for Monterey Car Week, where they spent the week meeting with industry executives and enjoying the very latest in elite motoring.
We stopped by The Quail to celebrate 100 years of Bentley and the 25th Anniversary of the McLaren F1, as well as to enjoy a tribute to the electric car movement. Over at the 69th Pebble Beach Concours d'Elegance we saw 216 classic cars from 17 countries, including a 1931 Bentley 8-Litre Gurney Nutting Sports Tourer, owned by Sir Michael Kadoorie of Hong Kong, that won Best in Show.
Our team also attended the Rolex Monterey Motorsports Reunion – one of the world's most prestigious and historic annual racing events. This highly anticipated experience was a key part of IMSA's 50th Anniversary Season celebration, which brought together 100+ cars from every IMSA era for an incredible racetrack display.
The Gooding and Company Pebble Beach Auction was also an impressive display of high-value car collecting, where nearly $77M worth of cars changed hands.
With an average price of $711,340 per car, a total of 17 lots sold at or above the $1 million mark and five auction records were established across numerous marques. The top three results were all classic Ferraris: a 1958 Ferrari 250 GT LWB California Spider ($9.9M), 1958 Ferrari 250 GT Series I Cabriolet ($6.8M) and a 1975 Ferrari 312T ($6M).
The other major auction of the week, held by RM Sotheby's, saw a 1994 McLaren F1 LM-Specification in mint condition go for a record-breaking $19.8M – a fitting result in the iconic supercar's 25th anniversary year. Another record-setting moment came when the hammer fell on a 1965 James Bond Aston Martin DB5 at $6.385M. The pop culture icon exceeded its $4-6M estimate. More than $107 million in total sales occurred across the company's three-night auction, with 74 percent of lots finding new homes.
All in all, it was another unforgettable week with the world's top car enthusiasts and their unbelievable collections. The 70th edition couldn't come soon enough.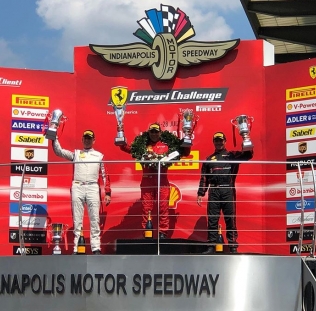 TCC FOUNDER PLACES
1ST AT FERRARI CHALLENGE RACE
NEIL GEHANI TOPS THE PODIUM TWICE AT INDIANAPOLIS IN HIS 488 CHALLENGE
The Concours Club founder Neil Gehani recently piloted his Ferrari 488 Challenge car to victory at Indianapolis Motor Speedway, narrowly edging out Danny Baker and pole-sitter Mark Fuller in a hard-fought and thrilling battle. With only two more races to go in the North American Ferrari Challenge season – Homestead Speedway and the season finale at Mugello Circuit – Gehani remains atop the Trofeo Pirelli AM standings.


WATCH THE RACES HERE:
YOU HAVE QUESTIONS,
WE HAVE ANSWERS
When is the grand opening of
The Concours Club?
What will the real estate offerings be?
The grand opening of The Concours Club will take place this winter.
We will offer a wide range of options to our members including storage and garages, which can be customized. These will range in size from 2,000 square feet to more than 8,000 square feet.
What facilities will be available during the first phase opening this winter?
How many memberships are still available?
The first phase opening will include the approximately 2-mile-long driving circuit and 28,000+ square feet of facilities including Guardhouse, Concours One building and Fuel Station.
The Concours One building will host the Sales Gallery, Clubhouse One, Tuning Shops operated by HP Tech Motorsports, Maintenance Facility, Automotive Storage and Automotive Detailing.
All founding memberships have been sold out. The next membership tier will launch in the fall of 2019, at which point applications for membership will be accepted. Referrals from Founding Members will have priority review.
Will there be car storage available upon opening?
When will real estate offerings be available?
The Founding Members will have access to car storage when the club opens, with multiple real estate offerings coming online starting in 2020.
The development of these offerings is in progress and should be announced later this year. The Founding Members will have first priority on real estate per their Founding Member benefits. Stay tuned for more!