VOLUME 3 | ISSUE 3 | DECEMBER 2021
WISHING YOU A HAPPY & PROSPEROUS 2022!
As we approach a new year, The Concours Club would like to thank our members, partners and staff who made our official opening year a special one. This edition of "The Circuit" pays tribute and commemorates those special moments. We are grateful for your continued support and look forward to many exciting initiatives ahead. Wishing you and your loved ones a happy and prosperous 2022!
The club is pleased to announce a limited release of memberships with priority given to applicants referred by members. If you know someone who is interested in the opportunity to become a member, please share the membership application link below. The initiation fee is $375,000 with annual dues of $35,000.

THE CONCOURS CLUB SPOTLIGHT
MEET THE RESTORATION EXPERT, NELSON CALLE
Our club attracts a fascinating mix of Members. For this edition, we're pleased to introduce Founding Member, Nelson Calle. Nelson is a lifelong racer and enthusiast who, along with his brother Juan Diego Calle, restores, modifies, collects and sells vintage autos.
His restoration brands include The FJ Company, which creates bespoke resto-mods based on the Toyota FJ Land Cruiser. Calle's STRAAT company focuses on restoring, customizing and selling classic Porsche 911s. Classic.com, led by Juan Diego Calle, offers insights to the car collector industry, including market values, price comparisons, listing alerts and more.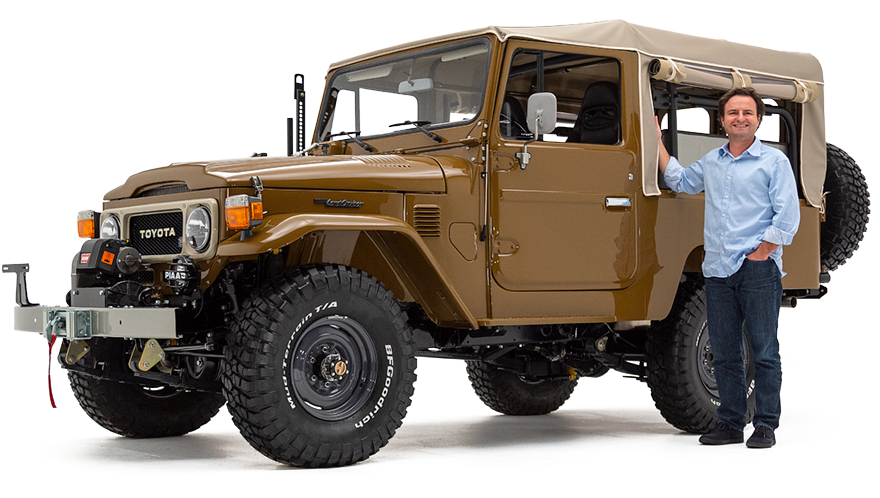 Each vehicle is painstakingly sourced, documented and fully disassembled before undergoing a complete engine breakdown and full-body restoration. Every single component, inside and out, is cleaned, restored and improved while being mindful of period-correct details. The car is then customized to the new owner's exact specifications, with whatever unique details and components they desire.
Below are three creations commissioned by Members of The Concours Club.
1983 Toyota Land Cruiser G43 - S
The results are in! Below are some of The Club's most notable circuit records of 2021.
EVENTS AT THE CONCOURS CLUB
Membership at The Concours Club grants members access to exclusive on-site and off-site events providing unique experiences. Stay tuned for more exciting news in the coming months.
CAVALLINO CLASSIC OPENING EVENT
We're pleased to announce that The Concours Club will host the 2022 Palm Beach Cavallino Classic opening event. This exclusive gathering is open to Members of The Concours Club, Concorso entrants, as well as all GT and racing Ferraris participating in the Cavallino. The event will celebrate 30 years of Ferrari Challenge.
In addition to the opening event, Members of The Concours Club will have exclusive access to the Palm Beach Cavallino Classic. Stay tuned for more details.
A SERIES OF CULINARY EXPERIENCES

CELEBRATING GLOBAL CUISINE
This past September, The Concours Club launched a monthly series exclusively for members, celebrating culinary experiences and the best in global cuisine. Designed by The Concours Club's Michelin-starred culinary experts comprised of award-winning Chef Brad Kilgore and Master Sommelier Daniel Pilkey. The events showcased a never-before-seen food and beverage experience held at The Concours Club's very own restaurant, Verge.
The series kicked off with "Pardon my French," highlghting the very best in French cuisine, wine, cocktails, and entertainment featuring post-war Paris in the 1950's. The carefully crafted eight-course menu introduced an intimate pairing of French delicacies and esteemed, rare wines from legendary regions.
Round two of the culinary tour curated by Executive Chef Craig Giunta showcased an Italian multi-course dinner, "Trattoria Verge." This dining experience highlighted the most sensational flavors, exceptional ingredients, and finest dishes of Italy. The dinner included tailored off-menu items in a family, communal style that allowed members to enjoy a rustic, traditional experience. Each dish was carefully crafted to amplify the farm to table ingredients and wine pairings from different Italian regions.
Robb Report's "Car of the Year" 2022
The Club recently welcomed Members and a select panel of editors and invited guests for Robb Report's "2022 Car of the Year" event. It was an incredible, heart-racing experience as members of The Concours Club and guests test drove and evaluated 10 top luxury and performance vehicles. Past winners include high-end automakers from around the world.
Stay tuned for the February issue of Robb Report to find our which model was crowned the 2022 winner.
The Concours Club hosted Ferrari's Corso Pilota program in November. For two weeks, Members and participants from around the country visited The Concours Club for a two-day course taught by professional driving instructors. Corso Pilota teaches competition driving skills in Ferrari's newest models, including the F8 Tributo, 812 Superfast, and 488 Challenge Evo. Corso Pilota not only teaches the skills needed behind the wheel, but is also the stepping stones to a racing career in Ferrari Challenge.
HOST YOUR NEXT EVENT AT THE CLUB
The Concours Club's world-class facilities are currently available for event bookings. The Club offers multiple options ideal for private events, corporate team-building, vehicle unveilings, product showcases, and much more.
Visit the link below to inquire about booking your next bespoke experience at The Concours Club.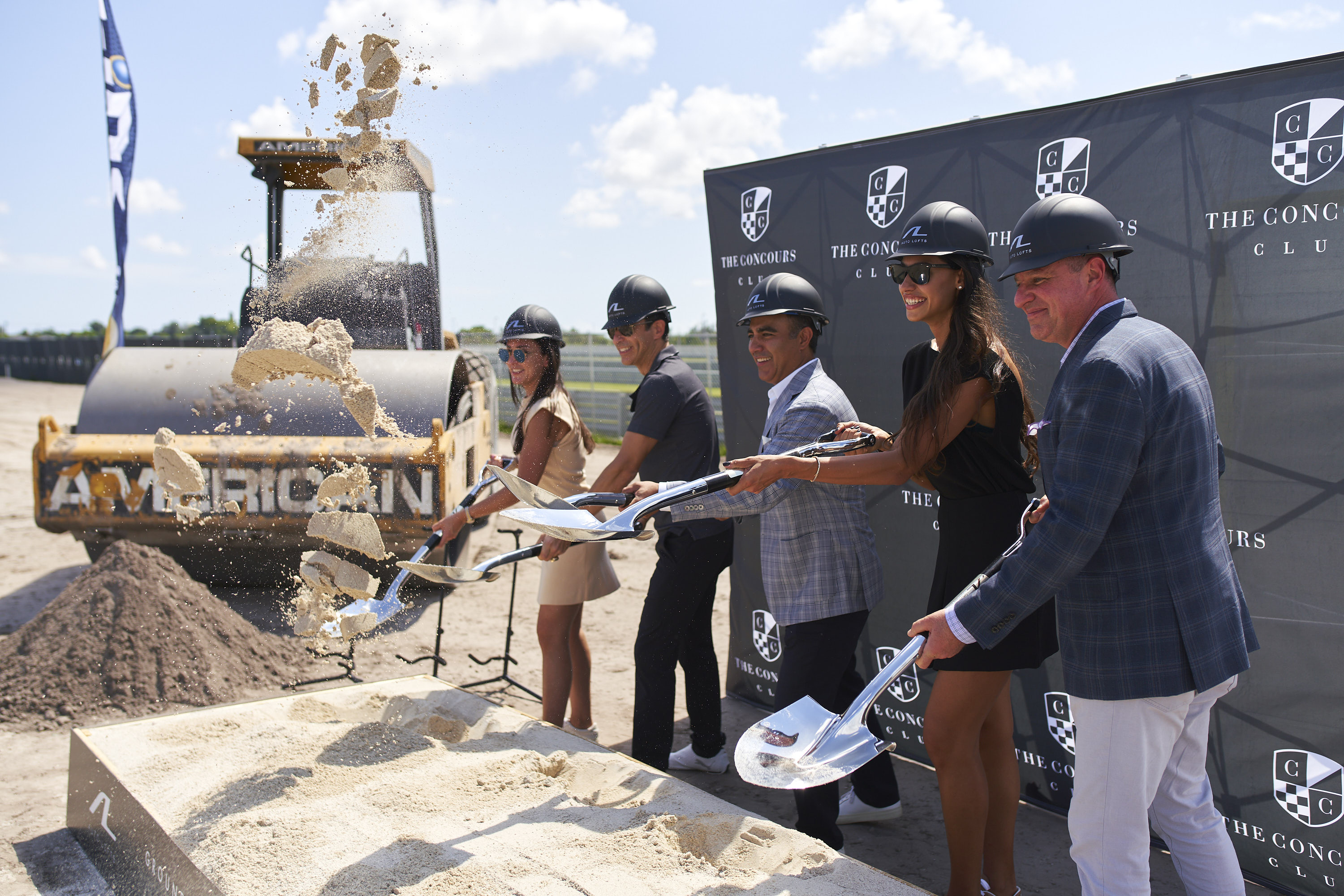 Phase two of construction at The Concours Club began in October with the groundbreaking ceremony of the Auto Lofts. Auto Loft construction is well underway.
Set for delivery in fall of 2022, the Auto Lofts are a limited collection of 41 private, circuit-side spaces available exclusively to Members of The Concours Club. Each Loft offers 3,200 square feet of space for a personal car museum, circuit-side entertainment hub and more. The Lofts offer 180-degree views of our driving circuit, plus a full suite of five-star services designed to optimize the member experience. Stay tuned for the official launch.
Created for Verge by architect and artist Dwayne MacEwen of DMAC Architecture, "11 Turns" is inspired by the experience of high-performance driving. It visually captures the emotions of motoring and the dance between driver and circuit. With 211 feet of precision-welded, powder-coated piping and 11 graceful curves – one for each turn – the infinite circuit lives suspended in air.
Artist Johans Lamic reinterprets the ubiquitous 930 turbo spoiler by painting it in various iconic racing liveries. The drips of paint are an homage to the original aerodynamical function of the objects. Using original Porsche parts and colors, each Whale Tail comes with its own 40-50 year old road trip memories. This limited project includes nine collections, each with 11 unique pieces.
Lamic is a lifelong car fan and air-cooled Porsche aficionado who turns "whale tail" spoilers into one-of-a-kind art that collectors adore. The Concours Club hosted Johans during Miami Art Week. The piece he created for The Concours Club is a one-off combining the Martini livery with colors inspired by "Miami Vice."
CHEF KILGORE WINS

"FISH HOUSE LIVE"
The Club's culinary director, Chef Brad Kilgore, recently competed in "Fish House Live" – a competition at the Food & Wine Classic in Aspen designed to spotlight sustainable fisheries and responsible aquaculture. Kilgore's three-course meal won top prize: striped bass ceviche made with tiger's milk marshmallow, turmeric sourdough, citrus flora and lemongrass sprouts; a dish of kelp-cured salmon noodles with toasted garlic dashi, vetrano olive and wakame; and to close, cobia au poivre with brown butter porcini bisque, truffle pearls, hijiki and onion glass.
BRAD + DAN SOUTH AFRICA

STAR CHEFS PAIRING
Chef Brad Kilgore and Master Sommelier Dan Pilkey recently won the 'South Africa Pairing' Award from Star Chefs. Their winning submission encompassed grilled chicken thighs with braai curry spice, chakalaka vinaigrette, coriander seed oil, basil, heart of palm, radicchio and grapefruit paired with Chenin Blanc, "Single Block," L'Avenir, Stellenbosch, South Africa, 2018.⁠⁠
Chef Brad Kilgore was invited to the exclusive Nine at the Hard Rock Stadium to elevate the game day cuisine and give VIPs a taste of Verge at The Concours Club.
Watch the video for a recap of the activation.
GIVING BACK TO THE COMMUNITY




Since 2009, Experience Camps has run a network of no-cost camps that help grieving children build coping resources, confidence and resilience so they can experience a life rich with possibilities. This year, we were proud to have Chef Brad Kilgore develop and donate some specialty desserts from Verge for the annual Experience Camps fundraiser which took place at the East Hotel in Brickell.
To learn more about this organization please visit Experiencecamps.org
THE CONCOURS CLUB & THE FLYING CLASSROOM

LAUNCHES MOBILE AUTOMOTIVE LAB
The Concours Club continues to broaden its community outreach by expanding its partnership with Captain Barrington Irving and the Flying Classroom team. The mission is simple - expose students to the career opportunities available within the automotive industry. This will be part of the Build & Soar program which provides students the opportunity to build kit race cars and gain automotive skills in the process. Capt. Irving and the Build & Soar team have built 7 student kit cars in communities from Opa-Locka to Atlanta, Dallas and other areas. As part of this collaborative experience, students are presently building a 1965 Daytona Coupe replica kit car from scratch, which will travel to schools and provide students build opportunities from a mobile trailer. The Concours Club is a proud title sponsor of the program and many more students will be afforded the opportunity to participate. Expect more updates in the near future.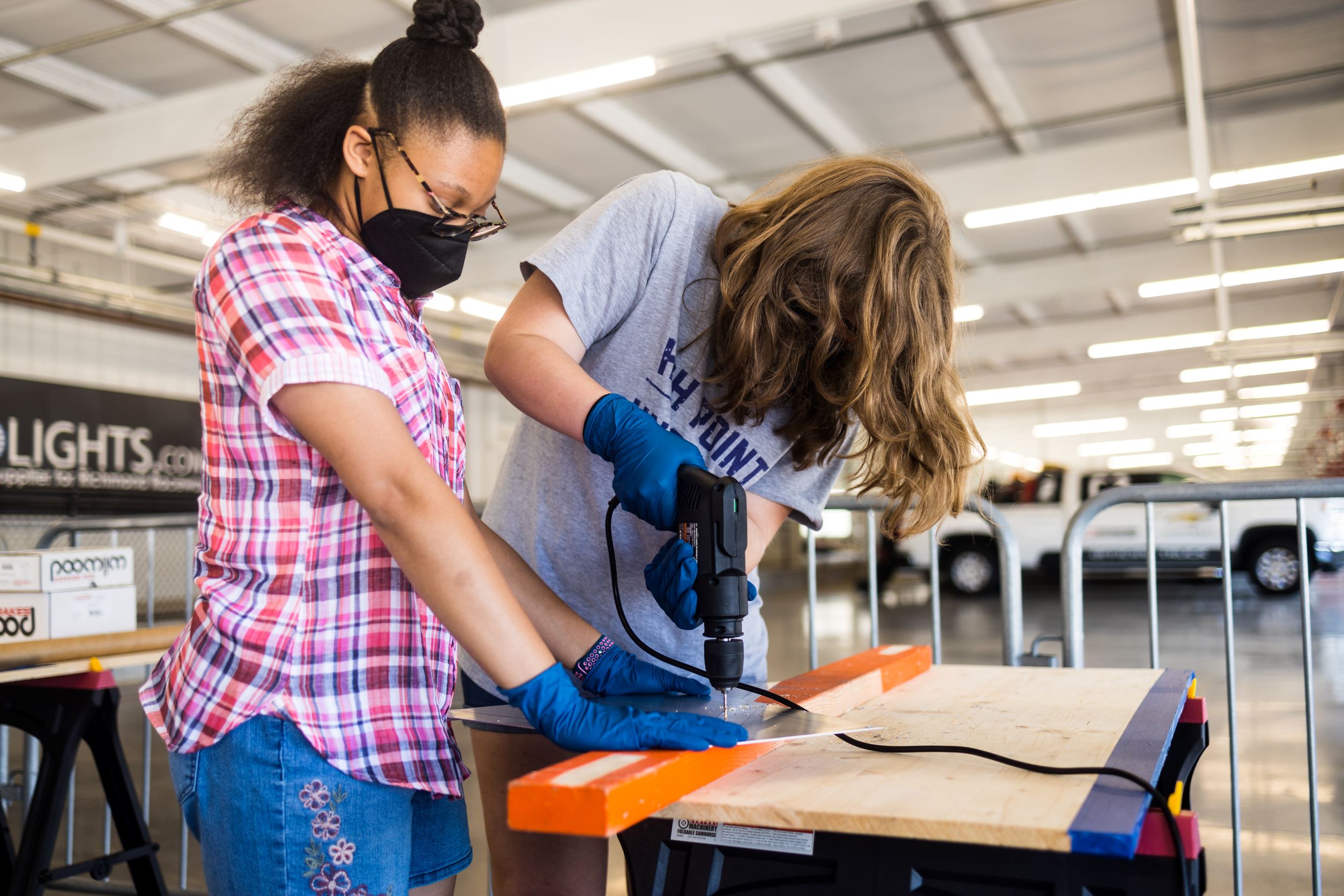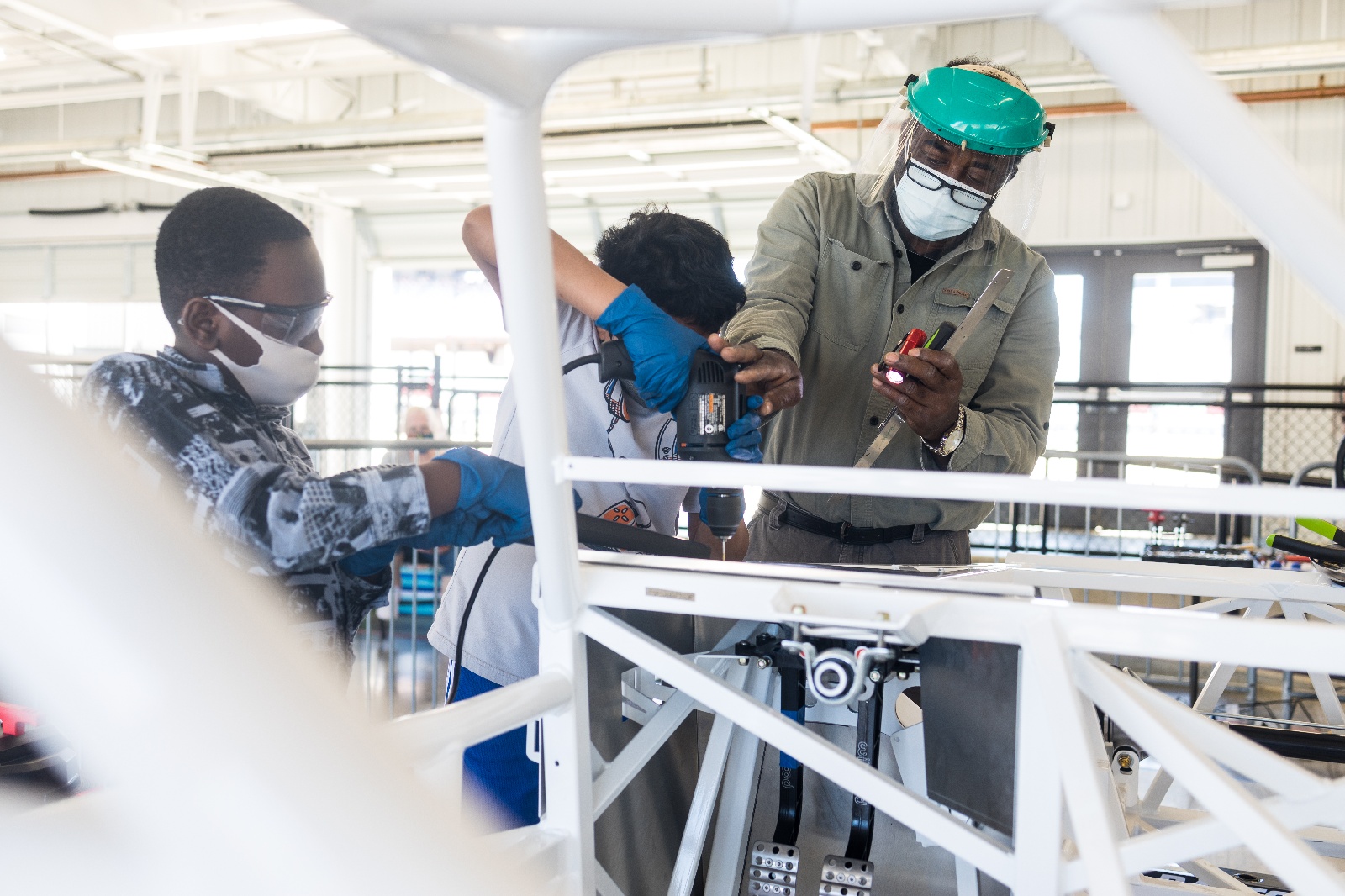 The Club's circuit served as a stylish backdrop for photographer Alberto Gonzalez. His chic fashion editorial for Brickell Magazine explores a range of modern menswear looks from top designers, including Balmain, Alexander McQueen, Louis Vuitton and more.
The club is setting the new standard for automotive country clubs, unifying motorsports within a resort setting offering world-class amenities and services. Between laps, drivers will be able to enjoy some of the most lavish and well-thought-out accommodations ever provided at a track. All of the lavish touches are mere garnish for the raison d'être of membership: driving on a closed course with the freedom to, as MacLeod put it, brake later and harder than one's comfort level would normally allow.
YOU HAVE QUESTIONS,
WE HAVE ANSWERS
How can I become a member of The Concours Club?
The Concours Club is currently offering a limited release of memberships with priority given to applicants referred by members. If you know someone who is interested in the opportunity to become a member, please share the membership application in this link. The initiation fee is $375,000 with annual dues of $35,000.
Can I host an event at The Concours Club?
The Concours Club's world-class facilities are available for private events. Whether it's a corporate function, social event, press highlight or driver training day, our team is here to help you stage a picture-perfect experience. The Concours Club continues to follow strict COVID-19 safety protocols to protect the health of members and guests, so you can book your next event with confidence.
To inquire about events, please complete the event form, and our event management team will be in contact.
What storage or real estate options does The Concours Club offer?
The Concours Club offers a wide range of vehicle storage options, from secured individual spaces to fully finished Auto Loft garages. Designed by DMAC Architecture, the Auto Lofts will offer another dimension of privacy, providing members with a space to store – and admire – their collection and entertain guests just steps from the action.
When will the storage and Auto Lofts be available?
The automotive storage, secured individual spaces, are currently available for members. The Auto Lofts will be available for occupancy in Fall of 2022.